About Prashanthi Chitre:
​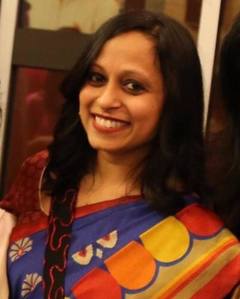 Prashanthi Chitre,
Founder and Artistic Director of PCIPA
,
is an individual with zeal and passion for discovering her true self. It's her realization that each and every individual (every being) on this planet (and universe) is very unique. No one ever has been or will ever be born with that uniqueness and becoming our own unique self is our best offering to this planet. Our unique self has a purpose and power to bring balance to both our inner state of being and the outer world.
This awareness has ignited the light within her to become more of her, and the
"becoming of her true self"
is her love, purpose, and responsibility towards a peaceful and balanced society on this planet.
In her becoming, she feels and expresses through
Dance
(Movement),
Choreography
(Creativity),
Teaching
(Sharing),
Writing
(Realizations),
and
Intuitive Coaching
(Self-Love and Self-Empowerment).
​
Through her institute
PCIPA
, she creates, nurtures, and shares her core offering,
Dance
as a tool to
live and experience life to the fullest
while allowing the flow of healing universal energy within and with out.
With an intention of healing at the core of all her expressions, she further shares her
Realizations
and
Intuitive Coaching
through her space of healing,
Pure Peace Creations (www.purepeacecreations.com)
.
Apart from her creative expressions, she also offers healing as a
Reiki Channel
(Second Degree).
---
---
Dance Expression and Sharing:
​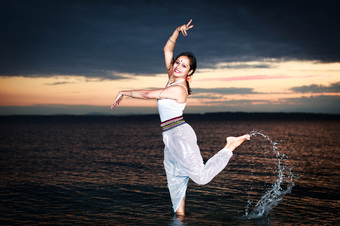 ​Prashanthi is a trained
Kuchipudi
(Indian Classical Dance form)
dancer. Her passion for dance encouraged her to explore and expand beyond structured classical dance form to understand and embody the meaning of dance. While she realized the importance of having a strong foundation and grounding through a structured dance form, she also experienced freedom of expression through different body movements as she explored into Folk dances of India, Bollywood, Western, Hip hop, Latin and Indian Contemporary dance forms.
It is through her exploring and experience, she realizes Dance as a gift of universe which is effort less, limitless, and boundary less and that it is a pure movement which allows the flow of universe through one's physical body helping them become a harmonious part of the universe - the one who is in balance. Healing becomes a natural state of presence when one dances with this awareness of universal flow and balance.
Prashanthi's "Dance as I realized…" in writing.

​
Through PCIPA, Prashanthi offers Kuchipudi, Indian Folk, and Bollywood dance forms of India. While she teaches Kuchipudi as the foundation dance form, she teaches and shares her breadth and meaning of dance through her own fusion choreographies fusing elements of Indian classical, folk and Bollywood dance forms with modern and world dance forms including but not limited to Jazz, Hip hop, Latin and Contemporary dance forms.
Over the years she has had an amazing journey from a student to a dancer to a choreographer to a teacher and has taught 1000+ students, age groups ranging from 2yrs old to 90 yrs old, and from one-on-one to large group of dancers. She has the ability to connect with her students and tune into their energies expanding her teaching beyond dancing as a life coach to many.
As a teacher she notices that life has come full circle and she is back to being a student yet once again with an opportunity for growth within her as she shares her creativity and experience with every single student who has/is embracing her in a role of a
"Teacher".
---
---
Roles and Experience:
Roles Play(ed)'ing:
Prashanthi Chitre, Institute of Performing Arts (PCIPA): Founder-Artistic Director-Teacher since 2012
"DanceThis Intensive Camp at Centrum", Port Townsend, WA: Visiting Teaching Artist (2016)
Seattle Theater Group's "DanceThis" Intensive Camp: Visiting Teaching Artist (2016)
Keiro Northwest, a non-profit organization: Visiting Teacher for Seniors (ages 60yr-90yr) (2016)
Teatro ZinZanni's "Lighter Than Air" Shows: Choreographer (2015)
Seattle Theater Group's DANCEThis 2015 Shows: Choreographer (2015)
Spectrum Dance Theater, Kuchipudi & Bollywood Workshops: Visiting Teacher (2015)
University of Washington Dance Program, Bollywood Workshop: Visiting Teacher (2015)
VoiceBox Technologies, Bollywood Training: Visiting Teacher (2014)
Bellevue Children's Academy: Enrichment Teacher since 2013
Cascadia Montessori School: Enrichment Teacher since 2012
Dance with DREAMS, a non-profit dance organization: Founder-Choreographer (1999-2012)
Microsoft Corporation: Software Engineer-Program Manager (1999-2011)
Created Dance Musicals:
Rashee, An affair with stars - 2011 (Dance with DREAMS production)
Mausam Xpress – 2010 (Dance with DREAMS production)
Desi Girl – 2009 (Dance with DREAMS production)
My Fair Lady, A Bollywood Ballerina – 2007 (Dance with DREAMS production)
Cinderella, A Bollywood Ballet – 2005 (Dance with DREAMS production)
​Created Dance Shows:
LEHER 2016 (PCIPA Annual Student Concert)
LEHER 2015 (PCIPA Annual Student Concert)
LEHER 2014 (PCIPA Annual Student Concert)
Elements, 3 causes 2 Maestros 1 show - 2014 (PCIPA production with Bollywood Choreographer Mr.Sandip Soparrkar)
Yendharo Mahanubhavulu – 2013 (PCIPA Kuchipudi presentation at Telugu Bharathi Inauguration)
Keeravani Concert 2013 (PCIPA Opening Act Presentation)
LEHER 2013 (PCIPA Annual Student Concert)
LEHER 2012 (PCIPA Annual Student Concert)
Sonu Nigam Concert 2012 (Dance with DREAMS Opening Act Presentation)
Shows Created Prior to 2012
---
Relevant Web Links:
---